Welcome to HostMyDomainNow the premier choice for Premium Web Hosting, Reseller Hosting, Fully Managed VPS Servers and Fully Managed Dedicated Servers. Our support is recognized as one of the best in the industry covered by our 45 minutes support service level agreement, all requests are handled by our highly trained support teams and all servers are pro actively monitored in-house 24/7 instantly notifying us to any problems. We are not resellers, we run and manage our own servers giving you 100% true support and satisfaction. If you have an ecommerce or shopping cart system, we also can hook you up with a low cost merchant account service. Try us out today you have nothing to lose!

Why HostMyDomainNow:
Choice of DataCenter
99.9% Uptime Guarantee SLA
45 Minute Support Response SLA
30 Day Money Back Guarantee
Fantastic Features:
cPanel Control Panel

cPanel is a web hosting control panel that allows you to manage all aspects of your account, including email, databases, FTP, subdomains, webstats, including accessing webmail and much more.
RVSiteBuilder Pro Online SiteBuilder

RVSiteBuilder Pro is an advanced website builder that is so easy to use - anybody can make a professional grade website all in about 5 minutes!!
Softaculous Premium

Softaculous Premium is a really FAST Auto Installer. Softaculous can install any of its 150+ scripts in just one step. Everything from copying the files to creating a Database is done by Softaculous. A user can just sit back and relax!
Installatron Auto Installer

Installatron is a state-of-the-art web application auto-installer and auto-upgrader (also known as a script installer) plugin for the cPanel control panel.
Fantastico Deluxe

Fantastico Deluxe is a system designed to make installing popular scripts easy. If you want to improve your web site with a discussion forum or an online gallery to show everyone your latest holiday snaps, you can.
Make the Right Choice:
Customer Testimonials
"I was extremely suprised by the fast response after submitting a ticket within 4 minutes wow! Then you went from great to excellent after fixing my problem within 30 minutes, I can honestly say you have a customer for the amount of time I will be running a website, thank you so much."
Dennis Hancock
"It's easy enough to sign up with any web hosting company paying your money and taking your chances often winding up with crappy support but with hostmydomainnow they always go the extra mile and the service is far more than I ever expected."
Nicholas Falzarano
"When I was first looking for an inexpensive hosting solution I looked at hostmydomainnow but went to another host I won't mention where but it was terrible, now I am here and I get great support, no downtime, useful features in the cp and the staff are so friendly. I like it"
Catherine Moore
"This service has been 100% reliable and the few times I have needed tech support with development questions they have always responded within minutes. The certainly is the best hosting service I've ever had and I am very pleased in every way, 5 stars thankyou."
Robert Asher
"I was referred to hostmydomainnow by a friend who is hosting there as a reliable and inexpensive host. It's certainly turned out to be that way, and I've been thoroughly impressed with the speed of support, uptime and features."
Philipe Carvalho
"I have 2 vps servers with these guys and they are great, my server crashed and by the time I had submitted the ticket they were already fixing it and 3 minutes later I was back online, I have heard many companys say they are pro active but hell these guys really are, I recommend them 110%."
Danny Stefacek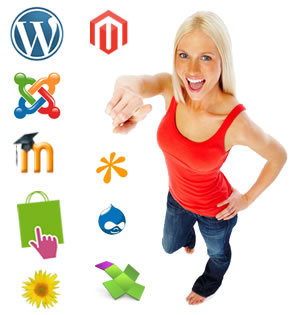 Free Migration Assistance

We will move your website and if you are a reseller your customers websites over, all for free. Our Migration Assistance includes all of the website content, mysql data, emails, domains etc. Please note that this is not always possible depending on control panels.

Introducing Secure24™

Secure24™ from HostMyDomainNow is our new exclusive service which has been designed to save you time, resources and headaches. Completely FREE with all Virtual Dedicated Servers & Dedicated servers this exclusive service provides various additional modifications and tweaks to the default Operating System and any Control Panel installation enhancing the stability, security, performance, and compatibility of your server and softwares. Once complete your new Virtual Dedicated Server or Dedicated server is secured, enhanced and ready to run, leaving you with the peace of mind you can only get with Secure24™